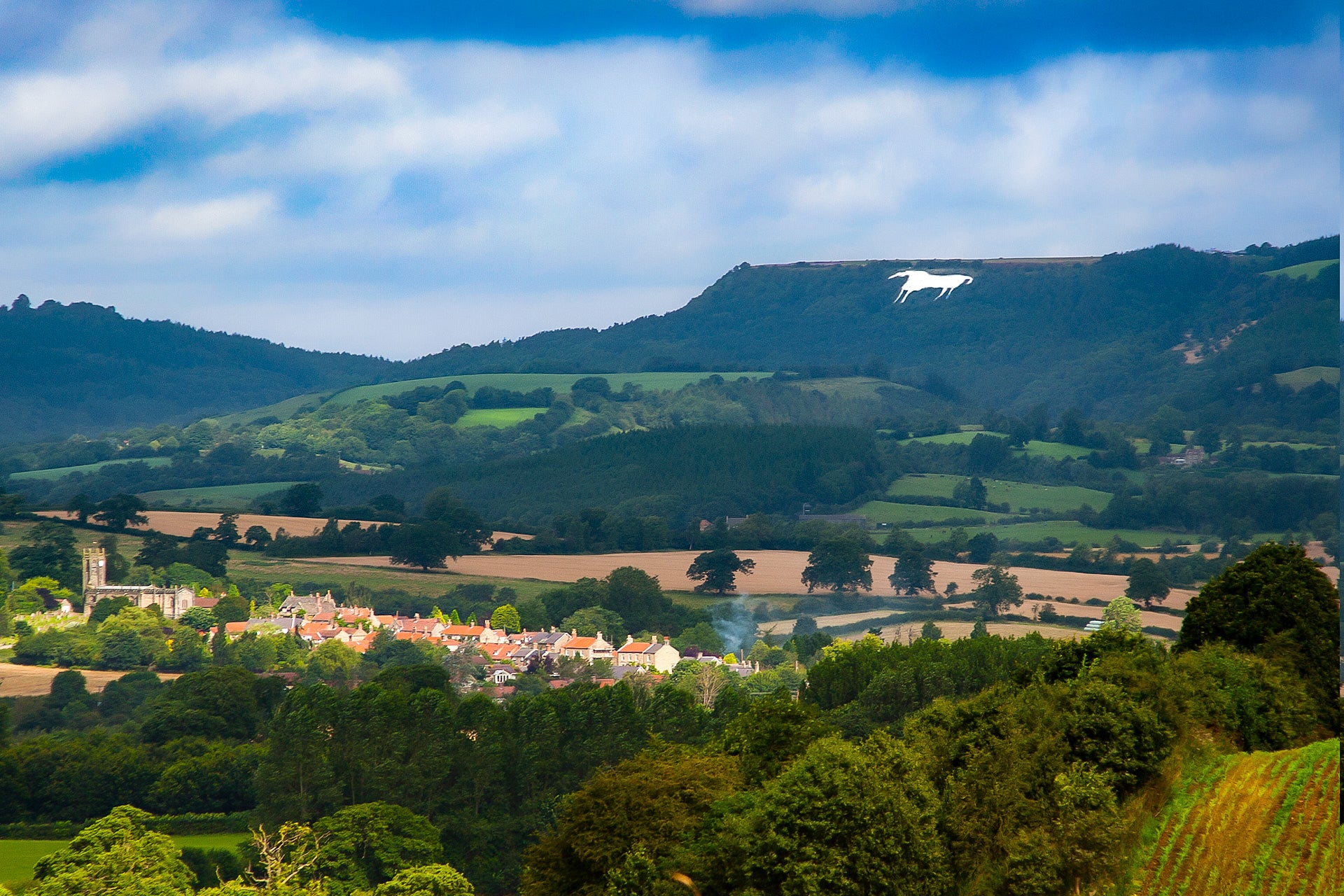 White Horse Circuit Challenge
Distance: 15 miles
Time: 7 hours
Grade : Easy to moderate
Meet at Sutton Bank National Park Centre outside the café entrance for a 09.30 start.
This walk kicks off heading west along the Cleveland Way (CW) and in James Herriot's opinion the best view in England. We follow the CW over White Mare Crag with Lake Gormire nestled down below in the valley bottom. We follow the path for about 4 miles to High Paradise, and a refreshment stop if needed, (it is very tempting). From here we leave the CW and head East towards Peak Scar Wood with lovely views across Hawnby and Easter Hill, after about 6 miles (10km) we arrive at Murton Grange Farm. The next stage takes us through the forest trail before meeting the River Rye near Tylas Farm.
Following the river trail we cross Bow Bridge and head into Rievaulx with stunning views of the Abbey to our front. From Rievaulx Bridge we pick up the Cleveland Way again and head off in the direction of the fishponds and across open country to Cold Kirby. At the top of the village we turn left and follow the path towards the now closed Hambleton Inn and then follow the new path through Hambleton Plantation and return to the centre at Sutton Bank.
Safety and the Weather
As the group leader, I am responsible for your safety and will be more attentive to your needs throughout, and may show more caution than individuals might when walking on their own.
II undertake continuous risk assessment, and may take the decision to change or modify walking plans at short notice. This most commonly occurs in bad weather conditions. I do lead walks in all weather, so long as it is safe to do so.