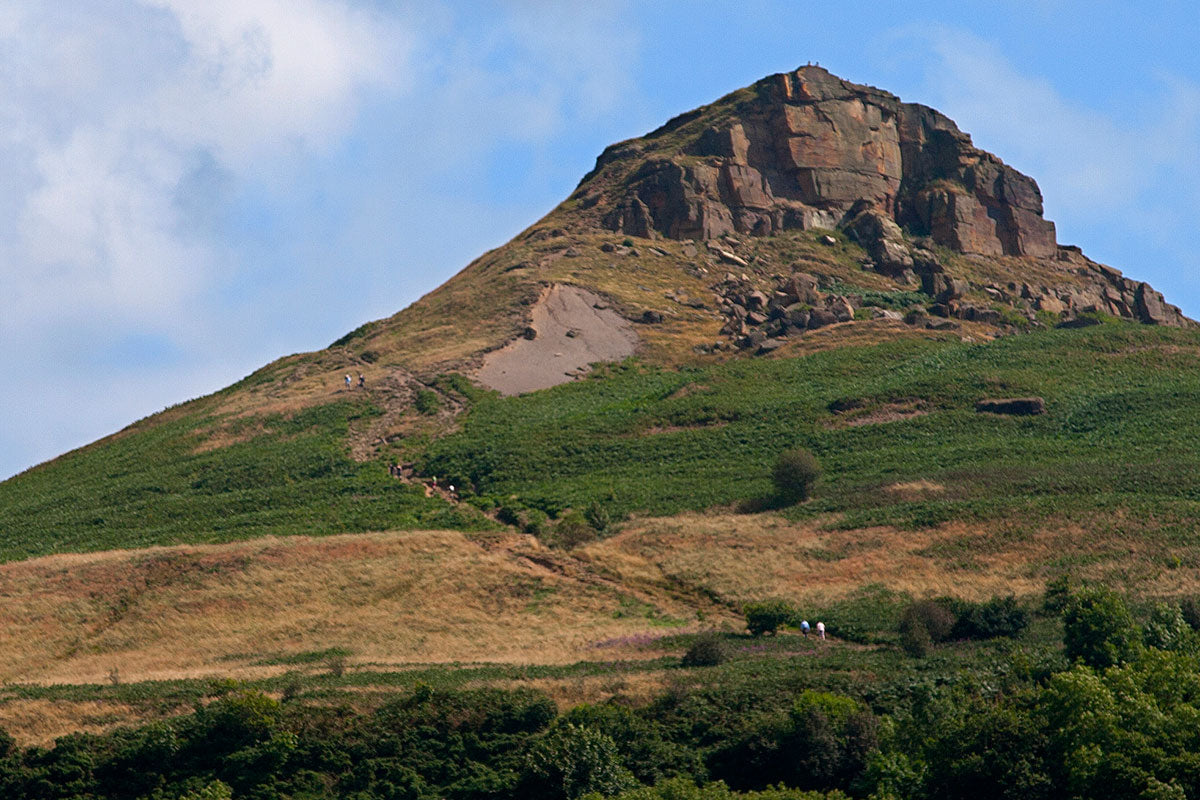 Roseberry Topping and Captain Cook's Monument
Distance is 8.5 miles (13 km), total ascent 500m this is a easy to moderate route depending on your fitness levels, but very do able with one big climb to the summit of Roseberry Topping. We meet at Gribdale carpark at 10am for a 10.30 start (starting here means we don't need to find parking in Gt. Ayton) the carpark is on Dikes Lane postcode TS9 6HN.
Nicknamed Yorkshire's mini-Matterhorn Roseberry Topping forms a significant pinnacle with stunning views of the North York Moors. The walk starts at the carpark and heads off towards Captain Cook's monument a 60ft (18m) obelisk in memory of the great British explorer.
From the monument we head down through Ayton Banks Wood and into Great Ayton passing the Captain Cook schoolroom museum. We make our way through the small town and head for Newton Wood before the right turn and on towards Roseberry Topping. Having marvelled at the beautiful panoramic views we head off along the Cleveland Way before returning to the carpark.
What you will need
In order for you to enjoy and take full advantage of the events on offer it is imperative that you look after yourself and turn up with the appropriate kit. We highly recommend suitable walking shoes/boots, proper outdoor clothing for the time of year and a reasonable level of walking fitness. Unfortunately young people under the age of 18 must be accompanied by a parent or legal guardian.
Safety and the Weather
As the group leader, I am responsible for your safety and will be more attentive to your needs throughout, and may show more caution than individuals might when walking on their own.
II undertake continuous risk assessment, and may take the decision to change or modify walking plans at short notice. This most commonly occurs in bad weather conditions. I do lead walks in all weather, so long as it is safe to do so.