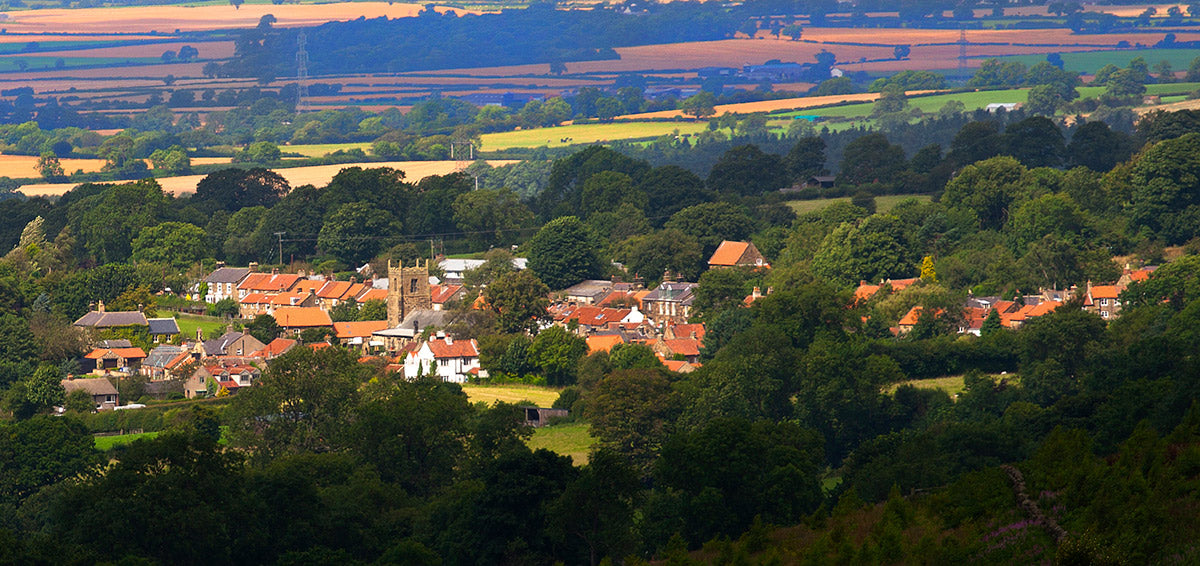 Chop Gate – Carlton Bank Circuit
This picturesque route and a favourite with Walk Yorkshire guides starts and finishes at Chop Gate village hall (PostcodeTS97JW).
Meet at the village hall at 10am for a 10.30 start. This is a 9 mile (15km) circular route taking between 4-5 hours and starts with a nice 257m climb up Trennet Bank, the trail then levels out and heads off along the bridleway to Barkers Ridge. From here we can see Carlton Bank to the front and the amazing views across the valley to the right you will see the tops of Kirby Bank, Cold Moor and the Wainstones.
We continue on and head for the trig point at Carlton Bank (408m) having admired the views turn right and head off down to Lord Stones Café (refreshments can be taken if open) but still a good place to have a packed lunch. Leaving Lord Stones we head up to the viewpoint on Kirby Bank with Roseberry Topping in the distance and Captain Cook's Monument can also be seen on a clear day.
The route then descends down into the valley before the steady climb up to the top of Cold Moor (402), from the top we turn right and follow the trail back down off the moor, with Bilsdale Mast visible to the south we follow the path back into Chop Gate. Returning to the village hall.
Start: The Village Hall (TS9 7JW) car park on the outskirts of the village, this is a free parking venue.
Distance: 9 miles (15km).
Difficulty: modest to challenging
Terrain: Grass moorland, bridleways single moorland paths.
Duration: 5-6 hours including a stop at Lord Stones café.
Group: This is a private guided walk and we take bookings for between 1 and 6 people.
1 person - £100, 2 people - £150 3 people - £170, 4 people - £180, 5 people - £195, 6 people - £210, Please get in touch with us for a price for larger groups.
What you will need
In order for you to enjoy and take full advantage of the events on offer it is imperative that you look after yourself and turn up with the appropriate kit. We highly recommend suitable walking shoes/boots, proper outdoor clothing for the time of year and a reasonable level of walking fitness. Unfortunately young people under the age of 18 must be accompanied by a parent or legal guardian.
Safety and the Weather
As the group leader, I am responsible for your safety and will be more attentive to your needs throughout, and may show more caution than individuals might when walking on their own.
II undertake continuous risk assessment, and may take the decision to change or modify walking plans at short notice. This most commonly occurs in bad weather conditions. I do lead walks in all weather, so long as it is safe to do so.